What is the best way to advertise your business online?
Ok, so you've got a business that has lasted through the torrential sh*tstorm of 2020…yay, you! 
So, what now?
Now is the time to move out of 'survivalist' mode and into growth mode.
Although the world will undoubtedly change again in 2021, experts predict that e-commerce will continue to dominate sales. What does this mean for you? It means that it is pivotal that you find effective ways to meet your customers where they are at: online.
By this point, you probably already have an online presence, but are you capitalizing on all the digital advertising mechanisms at your disposal?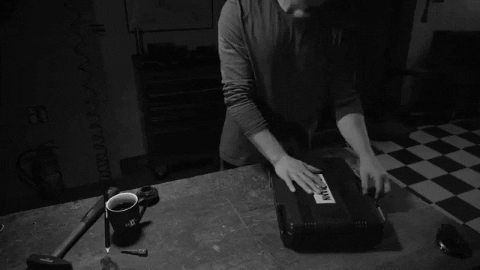 Here are 11 great ways of advertising your business online in 2021.
1) Keep up a blog! Blogs, especially if they are SEO-rich, are a great way to drive traffic to your website and simultaneously establish authority for your brand. This is a long-term strategy so keep in mind that, in all likelihood, this will not immediately net your business profits. Rest assured though, when your name keeps coming up when people research the latest hot topic in your industry, this effort will eventually translate into sales. Not sure what to write about? Use SEO tools like SEMrush, Moz, or KWFinder to identify commonly searched terms and use websites like Quora to see popular questions asked about your industry.
2) Quora and Medium. Speaking of Quora….a great way to draw people to your site and establish authority is to post responses to questions on Quora. Also, consider using third-party websites open to the public like Medium to share your blog articles and gain followers.
3) Get listed. Everywhere. There is no excuse for not making sure your business is listed anywhere and everywhere it can be.  Use tools like Google My Business, Yahoo Local, Yelp, Trust Pilot, Angie's List, and even TripAdvisor (for you brick and mortar companies out there!) to make sure your business is seen by as many people as possible (and build reputation points via reviews in the meantime). Also be sure to dig into resources like BrightLocal or Yext to get listed on literally hundreds of online directories.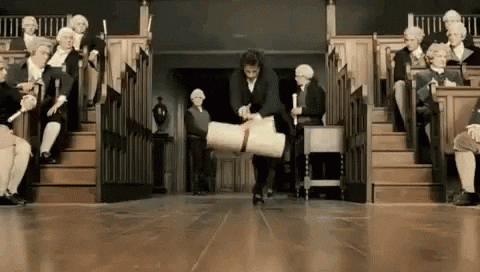 4) Use Google to your advantage…and know how to work it. By 'use Google to your advantage', we don't just mean Google Ads (but definitely DO use Google Ads)….but we also mean knowing how to manipulate the Google algorithm to your advantage. Here's a few hot tips about Google:
Use SEO in everything you do

. It's important. There's no way to rank well on Google without conscious use of keywords.

Be up on the latest Google Trends

. In 2021, jampacking your content with irrelevant keywords is SO out….so be conscious about using

relevant

keywords to your industry. Also, with the rise in voice search, be careful to use keywords that are congruent with how people

talk

, not just how they type.

Make your website Google-friendly

. In the New Year, Google will be introducing a new Google Page User Experience Update which will put an onus on promoting websites that load faster and more efficiently and have a quick user interaction rate.
5) Speaking of Google…don't forget about YouTube. YoutTube is the second largest search engine in the world. Why? Because it's owned by Google. In fact, 70% of YouTube content watched by users is recommended by the Google algorithm powers-that-be…so it's a great resource for marketing your business with some nifty how-tos. In fact, at Good Monster, we happened to write a whole article that will help you to create content that will get you traction on YouTube. You can read it here.
6) Advertise on ALL relevant social media platforms. This means both paid media advertising AND organic marketing. Not only will people discover you on social media, but they'll also search for you on social media to learn more about your brand's personality. It is incredibly important to have an active social media presence in today's day and age.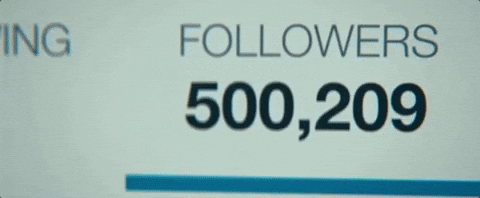 We recommend getting on multiple platforms because, as you know by now, people need multiple exposures to your brand or product before they buy. Multiple channels = higher likelihood of someone seeing your brand multiple times. There's a TON of nuance on advertising on the different types of platforms, which we could write an entire book on, but we won't here. So, when it comes to social media advertising and here are some great resources we've put together for you in this article, this article, and this article.
P.S. As with Google, be aware of trends. The recent Federal Trade Commission announcement that Facebook needs to break up could have a significant impact on the way FB and Instagram operate. It's nothing to worry about for ads at the moment, but it could become an issue later in 2021.
7) Don't forget about LinkedIn…especially if you're a B2B. When you're a B2B, LinkedIn is THE way to connect with other businesses. Not only should you put a priority on having an amazing profile, great reviews, and regular content posts that demonstrate authority in your industry, but you should also be active in engaging with content with other businesses you'd like to work with. Here's a nifty guide to get you started if you're a LinkedIn newbie. 
8) Get your a$$ on Amazon. The "Everything Store" isn't solely a tool for selling your products, it's also an Amaz-ing platform to advertise your products. From tools for soliciting reviews from respected Amazon reviewers, to advertising for your Products Page both on and off Amazon, to an in-depth stats tracking platform, Amazon has a ton of tools to make your store successful.
9) GET REVIEWS. Look, we could have easily put this into the listing section or the LinkedIn section or the Amazon section, but we feel that this tip deserves a whole section because it is so d*mn important for an online business. People will not buy with bad reviews. People will not buy with no reviews. Here's a few stats to sell you on the importance of good reviews:
97% of consumers research a product online before buying

Customers are willing to spend 31% more on a business with stellar reviews

93% of consumers say that reviews influenced their buying decisions

Only 13% of consumers will even consider buying from a company with a 1 or 2 star rating

With one negative article, 22% of business can be lost. With 3 negative article…that number jumps to 59.2%
The point is: get reviews. On yelp. On LinkedIn. On Amazon. Everywhere you can. Make this a priority. In the digital world, reviews can make or break you.
10) Make friends who will talk about you. Influencers, bloggers, businesses that will backlink your business in their articles, these resources really do make a difference in your ranking. Just like customers reviews help you, people actively involved in the industry help to build trust and authority in your business….plus can get additional traction back to your website! 
One word to the wise: get in with news outlets now. Why? Starting in 2021, Google AMP will no longer dominate Top Stories. Any news website has the chance to get the top spot meaning that if you get yourself affiliated with one that's getting a lot of traction, you've got a good opportunity for your business to have a lucrative 15 minutes of fame moment.
11) Good ol' Fashioned Email. You might have heard that email marketing is dying. This is a LIE. It is still relevant. In fact, it can have an ROI of a whopping 4400%. The world might be changing fast, but email isn't going anywhere anytime soon. Need to up your email game? Check out these 19 brilliant email marketing campaigns for ideas!  
Overwhelmed?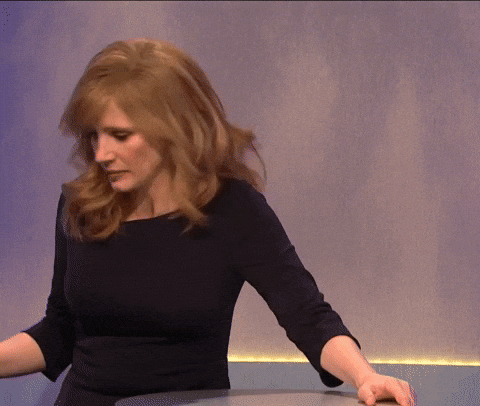 Hell, we get it. There are so many tools at your disposal and, unfortunately, each tool requires a fairly significant investment in developing the content and skills necessary to garner effective results. That's why you often need the right people on your team who already have cultivated the expertise necessary for success. Don't have those people? Don't worry. You can also ally yourself with a handy-dandy marketing company with a killer track record who can help you to effectively advertise your business online. Reach out to us at Good Monster today.