Bust out those Lisa Frank pencil boxes and TI-83 calculators because school is in session.
Too old school? Right. It's been a while since we've been in school.
Ok, let's bring it back to 2020 and talk about social media. Instagram might seem like the "TI-83" of social media at almost a decade old but, unlike trigonometry, you still need to use it.
TikTok is the latest and greatest "Corona Craze" after we all got over Tiger King….so why would we dedicate an entire blog post to talking about a social media platform like Instagram that seems like it's past its prime?
Because proof. It works. People like it. Aaaand it's not going anywhere anytime soon.
Not convinced? Here are four additional reasons why you should keep growing your Instagram:
1) While TikTok has nearly four times the growth rate of Instagram at the moment, it still has fewer overall users and skews toward a younger demographic. If you have an older demographic or a wide age range, you need to be on both platforms. No ifs, ands, or bottoms about it.
2) Both TikTok and Instagram do their damndest to keep you on their platform by discouraging external links. This keeps users engaged and ensures people don't feel 'spammed'. While both platforms make exceptions for external links in the bios, Instagram has a unique feature once you get a certain number of followers called the "swipe-up" function on your Instagram Stories. Once you get this function, users can "swipe-up" on your story and it will take them to an external link of your choosing.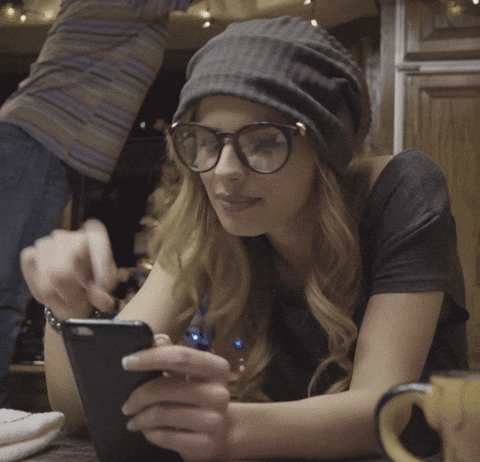 3) Visual content on TikTok is limited. There is a specific style of video that gets traction on TikTok and there is no room for still images. If you rely on still images or another style of video, you want to cater to that audience on Instagram.
4) Don't forget that Instagram and FB are linked. This means that you can post ads that run both on Instagram and Facebook. It's a 2-for-1 deal. Since these ads have huge potential for revenue when done right and offer highly customizable audiences, it's still one of the strongest tools in your arsenal for paid media promotion.  
All that said, this doesn't mean that you shouldn't download TikTok and start to advertise your business that way. You should.
You absolutely, 100%, should if you have the time.
The point here is to make sure you still recognize the continuing value of Instagram.
Now that we've (hopefully) convinced you on the importance of still paying homage to the Insta gods, let's dive into this question:
"What is the magic number that you need on Instagram to make a genuine impact?"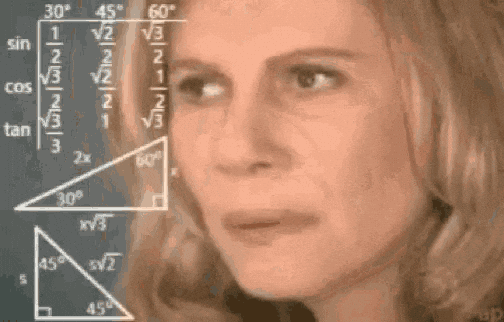 525,600 ….
Wait. No. Sorry. Wrong Stat. Blame our Pride Month soundtrack.
10,000. Just 10,000.
Ok…not just 10,000. 10,000 is still a lot, especially if you're a new business just starting out. However, 10,000 is definitely doable.
And we're going to tell you how.
First though, why 10,000?
Remember that nifty "swipe-up" function we mentioned earlier? At 10,000 followers, that's when you get access to that feature.
Instagram story links accessed through the "swipe-up" feature get 15-25% click-through rates…which means the potential for a lot more traffic to your site. From there it's the basic equation of more traffic=more leads=more sales.
So, how do you get to this 'magic number' of 10,000 followers? Three ways:
????Create great frickin' content. If you create good visual content (i.e. photos and videos that are authentic and high quality), the people will come. Not only that, but the followers you get through your content will be loyal and provide genuinely engaged, specific feedback. People can tell when a commenter is a bot or a real live person, trust us. People also look to other people's comments for social proof. Thus, the more real comments you've got, the better for your brand. The drawback to this approach is, of course, that even if you have great content, it can take a while to build that following.
????Host Weekly Giveaway Contests in exchange for follows. People love free stuff. It's a good way to create awareness for your brand and gain followers by doing an exchange whereby followers=potential winners. During the contests, you'll also most likely see a lot of engagement on your posts, particularly if you solicit comments for chances to win. The pitfall to this approach? When you discontinue the contests, you are likely to see some followers and comments drop off. You'll also be less likely to have followers that have a genuine dedication to your brand.
????Buy the followers. Look, this is not the ideal option and certainly not the one we'd recommend as your only strategy. The followers will likely drop off quickly and you won't have the likes or comments that you would from a natural audience…and people will know it. The one exception to this rule is if, say, you're at 6,000 natural followers and you buy to get 10,000, then you should still have plenty of engagement to draw in new customers and it might be worth it to get that "swipe-up" feature in place.
BONUS TIP: Obviously, we recommend a combination of #1 and #2. However, that might take a while to get the audience that you want, so here's a hot tip: use influencers. Not only will influencers help you to build your following, but if you get influencers with 10k+ followers, you can get them to post about you in their Insta Stories and put your link in their "swipe-up".
*Ding ding ding* Workaround.
Don't have the money to hire an influencer? Check your existing followers and their stats. There's a good chance you've got at least one in there over 10K that can help you out in exchange for some free swag.
????And that's the bell! School is out.
Now go use some of this in the real world (aka social media)….and recycle those old TI-83s. It's time.