What is the one skill you need to build to stand out in the wild, wild west of digital marketing?
Bet you can guess it based on the title. ????
That's right, partner. It's analytics know-how.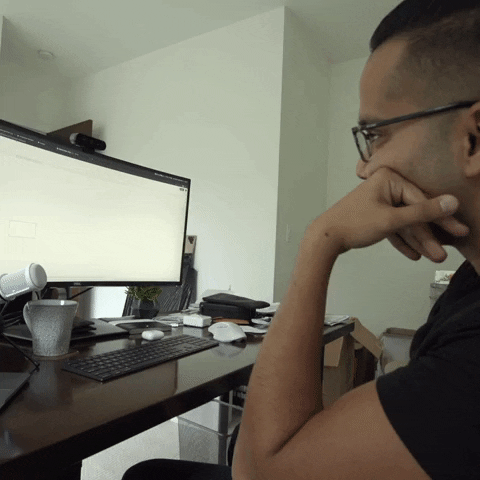 We know. So much fun. Hear us out, though.
Folks might jump on the train of touting 'creativity' as the be-all-end-all of digital marketing and, as a creative organization, we'd love to go all in on this notion.
It's true, creativity DOES really matter in digital marketing. Creativity builds a brand. Creativity lets people relate to your company on an intimate level. Creativity can inspire hope and humor and beauty….
….and it can also make you fall flat on your butt if it's the ONLY thing you're focusing on.
The prevailing belief is that there are two types of people in business: the creative and the analytically-minded. You need to have both to be successful at marketing.
Why?
While powerful creatives can hit people on that human level, you need analytics to make sure that what you think is impacting people actually is. Analytics help you to pinpoint the most powerful narratives and direct them to the right people.
Why are we focusing on just the analytics portion of this equation today? Well, while creativity can be cultivated and developed, it can't necessarily be taught. So, if you're not a creative, you better have someone on your team who is.
However, if you are a creative, you can certainly teach yourself analytics. We know it can be uncomfortable to transition from relying on your intuition of what you think people will love to having a more 'cold hard facts' approach, but we guarantee it is useful…and necessary. No one likes killing off your creative babies, but sometimes you've got to trim the branches to make the tree grow.
"Most of the world will make decisions by either guessing or using their gut. They will be either lucky or wrong." – Suhail Doshi, chief executive officer, Mixpanel
Intuition is inherently manipulated by the outcome of what you want to see. Analytics have the luxury of being unattached to your wants and needs. 
Got it? 
Good.
Now, let's get into the specifics of how to make analytics work for you.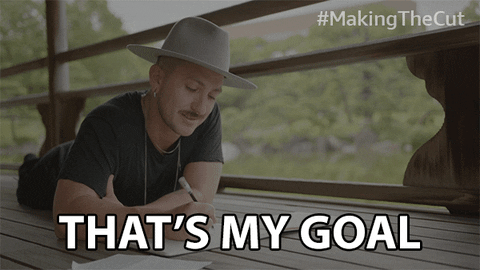 We'll break this down into 1) Setting Goals, 2) Useful Statistics, and 3) Concrete Results.
FIRST: THINGS FIRST: GOALS.
The most critical information you want to get out of analytics are:
Customer Journey.

How does the customer go from not knowing your brand at all to buying every new product from toaster oven to tupperware that you put on the shelf? How do you capitalize on every level of that funnel?

What your customers want more of and what they want less of.

What features and creatives do your customers actually resonate with? What motivates them to make the move from scroll  to click to buy? What can you do better to appeal to their needs?
SECOND: WHAT SPECIFIC ANALYTICS ARE IMPORTANT?
So, what statistics should you be focusing on in 2020 that align with the aforementioned goals?
Traffic. This is comprised of two important details:
Who a customer is

.

Age, geographic region, profession, gender, interests, political affiliations, pain points. Are they 19 year old pre-med students who want to find a digital date or SoCal biker gangs who just need to be distracted by an adorable dog video while they're suffering through quarantine? Do they love TikTok or are they classic Facebook? You want to know this because your creative

has

to appeal to your audience. Yes, you have a little bit of individual influence to shift their perspective to a

small degree

, but you've got to first and foremost meet your audience where they're at. To do that, you need to know who you're working with.

Where a customer is coming from.

Which source is driving the most traffic to your website? By source, we mean not just social media platforms, but whether the traffic is organic or from paid ads, whether it is from a mobile device or a desktop, or whether a customer found you through a direct link or a referral from an outside site. From there, optimize the content from that source TO THE NTH DEGREE. 
Website and Landing Page Performance. Once people get to where you want them to go after the initial lead, how long do they spend there? Do they click through multiple pages or do they spend a whopping 3 seconds on your page and then call it a day? Part of a successful digital marketing strategy is to make sure that once you've lured your audience in, they don't get immediately turned off by a wonky website. Make sure to keep up-to-date with the speed of your site, how long people are spending on it, SEO optimization, and how many people actually take action through subscriptions or product purchases. From there, you can assess the best optimization strategy with your designer and copywriter. Adjust and repeat. Keep in mind that what works today may not work six months from now.
Engagement. Likes, comments, click-through rates, conversions. What are people reacting to and how are they reacting to it? What topic/creative/product/voice produces repeat engagement? Moreover, what stimulates people to click on a link? Best of all, what content inspires them to convert?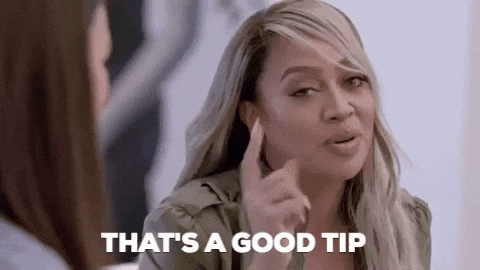 Here's a hot tip: As we've mentioned in this previous blog, we recommend starting by looking at engagement on your organic posts. Once you find the organic posts that people really resonate with, then BOOST, BOOST, BOOST. Do not go all-in on a post you think might prompt the most CTRs or conversions, use those handy dandy analytics to go with what you know has already proven to be successful….and make it more successful. 
Hot tip #2:  Stay away from putting too much stock in the "vanity metrics" of engagement. These are the metrics that might look good, but don't actually tell you much about the consumer journey. In other words, yes, it feels AH-MAZING to see that your brand got 10K likes on its last Instagram post, but if not one of those people who liked it visited your website, it doesn't really mean much to your brand beyond winning you a few popularity points. It's better to focus on what makes people take action.
THIRD: IT REALLY DOES WORK.
Ok, so these 'analytics' are all well and good….but do they really drive results at the end of the day? We understand if you're more of the proof-is-in-the-pudding sort, so let us offer you two examples of our work right here at Good Monster where using analytics in marketing strategy drove concrete results:
Example 1: RADIUS, an eco-friendly oral care company, needed to completely overhaul their content and social media strategy in the middle of a busy holiday season in order to drive traffic to their site and ultimately drive sales. And it needed to be done in just 1 month. Through using analytics to target the right audience, test social media posts, develop influencer campaigns, optimize the website, and launch a blog, we were able to increase organic website traffic by 22% and digital reach by a whopping 210%! 
Example 2: BÉABA, known for creating premium French-designed baby products, had stagnant e-commerce growth for over a year and needed a way to start growing again, especially with the upcoming launch of its BabyCook product at Target on the horizon. Through using analytics to do a complete 360 optimization on their digital marketing strategy, Good Monster was able to drive a 122% e-commerce growth and a 185% in-store Target sales growth.
Read more about these and other Good Monster success stories here.
Now convinced analytics is for you? We hope so. 
To get started, we HIGHLY recommend investing in an analytics platform. Yes, you could use the built-in tools on each individual platform but…it's a pain in the a$$. So, unless you're a masochist who lives on 3 hours of sleep a night, we recommend learning one quality analytics platform and saving yourself the headache.Want some suggestions on great cross-platform analytics platforms? Check out this article. 
Now get along and get to analyzin' lil' doggy!